The European Social Innovation Competition has announced 30 semi-finalists in this year's contest: Integrated Futures. The diversity of approaches and the countries they come from demonstrate the dynamic and thoughtful ways in which Europeans are supporting the reception and integration of refugees and migrants.
From the United Kingdom to the Ukraine
1095 entries from 36 countries were received for this year's competition. The jury chose 30 semi-finalists, who span the breadth of Europe from the United Kingdom to the Ukraine.
Germany, one of the main countries of destination for asylum seekers, perhaps unsurprisingly produced the most semi-finalists. Proximity to and awareness of the need for integration has encouraged initiatives led or co-led by refugees. New Neighbours in Arnsberg (Neue Nachbarn Arnsberg) is an example of this: a refugee-led initiative working with German municipalities to co-develop innovative approaches to participation and urban development.
Italy and the United Kingdom can boast the joint second-highest number of semi-finalists, with four each. Italian entry Migrantour helps refugees, asylum seekers and the general public discover European cities on tours with migrant companions. British entry Safe housing for LGBT refugees in the UK will provide safe temporary housing to end LGBT poverty.
It's fantastic to see countries on the front line of receiving refugees represented in the semi-final. Solidarity Salt, from Greece, is a new social enterprise that empowers refugee women while boosting the local economy by selling Greek sea salt to the global market.  Project Virtuous Triangle from Turkey focusses on community cohesion and skills development, matching local university students and primary school children with refugee pupils for friendship and learning. Another semi-finalist tackles the overlooked issue of internally displaced persons: School of Agro-tourism from Ukraine.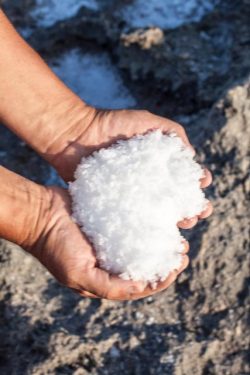 What themes can we draw out?
Employment was a very popular focus for the entrants to this year's prize, with a number of innovative digital solutions making it through to semi-finalist stage. Refugeeswork.eu and Horizont Impact Recruiting (HIRE) offer innovative job platforms and Digital Skills Assessment provides digital registration of competencies and interviews in Arabic, to reduce barriers to accessing the labour market.
It's not just about how you match migrants with job opportunities- how do you help them to develop the right skills for the European job market? Other semi-finalists focus on precisely this, with Pitlanes, The Bike Project and CUCULA offering training and a hands-on learning environment for manual jobs. A New Ecological Commitment identifies and maps skills to direct migrants towards training opportunities and work contexts in environmental management, stressing the protection of both human dignity and the environment. Another project uses the unique experiences of migrants and gives them the skills to share these experiences with others. REMIT uses a 'train the trainer' approach and supports migrants to run awareness-raising workshops for communities and service providers.
Two initiatives recognise the entrepreneurial spirit of many migrants and harness this as a tool for economic integration. Habibi & Hawara supports refugees to transform into entrepreneurs in the food industry. Raising Together, from Slovenia, brings together migrants and vulnerable local residents in an integrated entrepreneurship programme.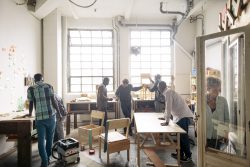 Is it all about tech?
Innovation and tech often go hand in hand so it goes without saying that a number of semi-finalist projects make use of new technologies. Financial Democratisation for Refugees and Migrants is an intelligent voucher and digital ID solution that allows refugees to prove their identity without papers, store vital records and access electronic cash. The Machine to be Another allows Europeans and migrants to step into each other's shoes through virtual reality, to challenge deeply-held perspectives about identity. WeDoCare is a mobile app that detects violent attacks using machine learning and signal processing algorithms.
But it's encouraging to see that it's not just cutting-edge technologies represented in the semi-final. Other semi-finalists deploy existing technologies in ways that are helpful to the specific needs of refugees and migrants. TextFugees uses a web platform to enable organisations to communicate personalised information to refugees in their native language by SMS. Other platforms bring together migrants and local volunteers for socialising and mentoring: Citizen Guides, Ichhelfe.jetzt, CLASS Sharing, Share your Time (Podziel sie czasem) and Community Integration Path for Immigrants through Peer to Peer Work. Ssyla Digital Therapy Platform connects migrants and refugees with a network of therapists to address specific mental and psychosocial health needs.
Another trend amongst the semi-finalists is projects organising rural spaces to provide opportunities for migrants and locals to live and to work. Sharing the Earth proposes developing spaces centred on permaculture. Glocal Community creates communities by cohabiting migrants and Italian families in villages based on agriculture and tourism.
It is also pleasing to see initiatives harnessing the creativity and skills of young people. Capital Digital takes a peer-to-peer approach to teaching coding, training 15-20 year old migrants and asylum seekers to pass on technical skills to their younger peers. Helsingør Design to Improve Life Challenge designs solutions which change the way people in their local areas see migrants.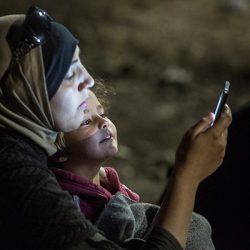 What's next for the semi-finalists?
The semi-finalists will attend a social innovation mentoring academy in Berlin in July in partnership with the BMW Foundation. Following the academy, they submit a detailed plan of their idea and off the back of this the judges will select 10 finalists. Three winners will be awarded a prize of €50,000 at the awards ceremony in Brussels in October 2016.
To follow the progress of the Competition and receive the latest updates follow us: @EUsocialinnov.
The European Social Innovation Competition, launched in memory of Diogo Vasconcelos, is a challenge prize run by the European Commission across all European countries, now in its fourth year. The competition is delivered with the support of partners including Nesta, Shipyard, Impact Hub, Kennisland and Matter&Co. 
This post was originally published on the Nesta website.
Photo credits: Josephine Goube, Solidarity Salt, CUCULA, Ssyla Digital Therapy Platform